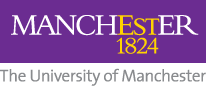 A study of psychedelic medicine for PTSD in combat veterans and first responders
Medical psychedelic research has undergone a renaissance in recent years (see Nutt & Carhart-Harris, 2020 https://doi.org/10.1016/j.cell.2020.03.020; Nutt et al. 2020 https://doi.org/10.1016/j.cell.2020.03.020).
Psychedelics include plant medicines such as psilocybin (the active constituent of magic mushrooms), Ayahuasca (a powerful psychedelic used by indigenous populations containing DMT-N,N-dimethyltryptamine-and a monoamine oxidase inhibitor, often consumed as a tea), and those made in the laboratory including LSD (lysergic acid diethylamide) and MDMA (Ecstasy).
These medicines are proving to be very effective for hard to treat conditions such as treatment resistant depression, anxiety and depression that occur in terminal cancer patients, alcohol & tobacco dependence, OCD (obsessive compulsive disorder) and most recently PTSD (post-traumatic stress disorder, Krediet et al. 2020 doi:10.1093/ijnp/pyaa018).
We have successfully completed a master's project in combat veterans suffering from PTSD. Combat veterans with current or previous symptoms of PTSD were interviewed, the participants had either used or considered using psilocybin to manage their symptoms.
We found that the participants had experienced significant barriers to accessing conventional treatment which led them to try psilocybin. Results revealed both immediate and long-term alleviation of PTSD symptoms and dramatic improvements in quality of life.
These findings support the hypothesis that psilocybin and other psychedelics may have beneficial effects in veterans with PTSD and other populations such as first responders.
The aim of this PhD project is to extend this preliminary investigation to include other psychedelics such as Ayahuasca when used in retreat and clinical settings. In collaboration with a veteran charity we will seek to understand the mechanism behind the beneficial effects of psychedelics in this population.
Effects of psychedelics on neurogenesis (Morales-Garcia et al. 2020 doi.org/10.1038/s41398-020-01011-0), inflammation (Flanagan & Nichols, 2018 doi.org/10.1080/09540261.2018.1481827) and pain (Whelan & Johnson, 2020 DOI 10.2217/pmt-2017-0068) may be explored.
Location: The University of Manchester, Manchester, United Kingdom
What We Expect from You
Candidates are expected to hold (or be about to obtain) a minimum upper second class honours degree (or equivalent) in psychology, neuroscience or a related discipline. Candidates with experience in qualitative research or with an interest in psychedelic medicine are encouraged to apply.
How to Apply
For information on how to apply for this project, please visit the Faculty of Biology, Medicine and Health Doctoral Academy website (https://www.bmh.manchester.ac.uk/study/research/apply/). Informal enquiries may be made directly to the primary supervisor. On the online application form select PhD Neuroscience.
For international students we also offer a unique 4 year PhD programme that gives you the opportunity to undertake an accredited Teaching Certificate whilst carrying out an independent research project across a range of biological, medical and health sciences. For more information please visit https://www.internationalphd.manchester.ac.uk
Funding Notes
Applications are invited from self-funded students. This project has a Band 2 fee. Details of our different fee bands can be found on our website (View Website). For information on how to apply for this project, please visit the Faculty of Biology, Medicine and Health Doctoral Academy website (View Website).
Equality, diversity and inclusion is fundamental to the success of The University of Manchester, and is at the heart of all of our activities. The full Equality, diversity and inclusion statement can be found on the website View Website
Click the button above to apply